Are you still having issues with your recovery from Sandy?  Come to our upcoming Sandy Recovery Workshop at the Union Beach Borough Hall from 4 – 7PM on Wednesday, April 26.  You will learn about the latest issues with RREM (including closeout challenges), flood insurance claim reviews, and contractor disputes / fraud.  Or bring your own questions and issues.  There will be plenty of opportunities for discussion.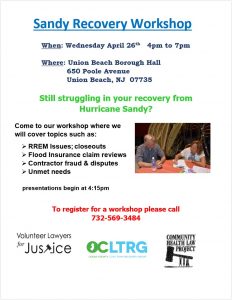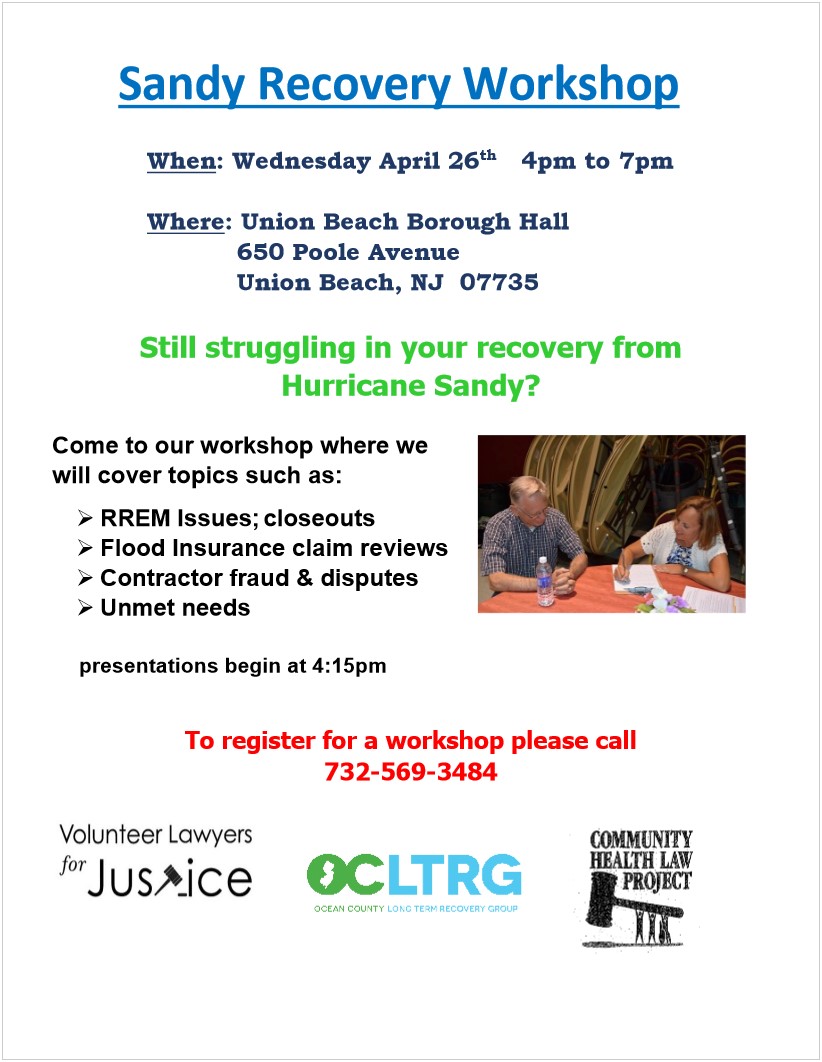 Click here to view or download a printable version of this flyer or our May-June workshop flyers.  Click here for our calendar of events.
Call now to register! 732-569-3484.