Join us on October 28th in Seaside Park as we work with Ocean First Bank to commemorate the 5th Anniversary of Superstorm Sandy!  In recognition of the long and challenging road people have traveled since Sandy, we are planning a fun anniversary event.  Ocean First Bank has challenged the resilient people of the Jersey Shore to set a Guinness World Record for making simultaneous Sand Angels, and at the same time raise money to continue Sandy recovery and support the relief and recovery efforts for those affected by Harvey and Irma.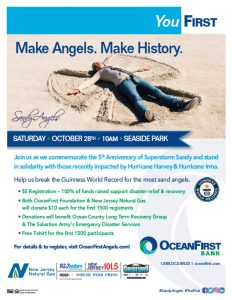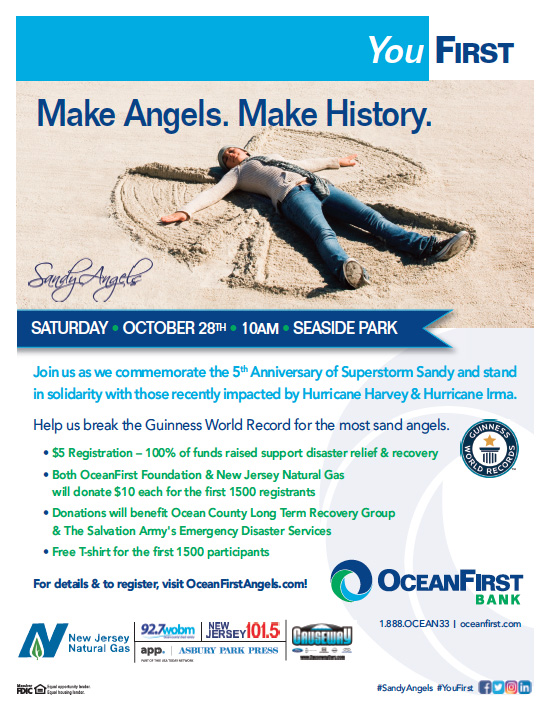 You need to register if you want to make a Sand Angel, but all are welcome to this wonderful street fair event.  Our local radio stations will be playing music and broadcasting from the boardwalk.  There will be food vendors and information tents as well.  Click here for more details and to register & donate.  Click here to view or download a printable version of this flyer.  And click here for the OCLTRG calendar of events.
And if you are a local business, vendor, or non-profit, you are invited to set up a tent or table (not provided) to promote your services.
Help us get the word out, so share the flyer with family & friends!  AND On October 28, we'll see you on the beach … Rain or Shine!